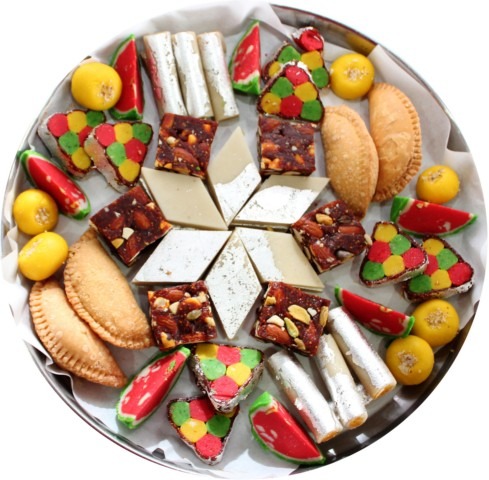 Suraj Sweet Centre
Suraj Sweet Centre is located in heart of the Stratford Road and has become a landmark within the area. Suraj Sweet Centre has been producing traditional Indian sweets and vegetarian delicacies since it was founded in 1990's by the Odedra family, who continue to run the business today.
Suraj Sweet Centre has provided the most delicious, mouth-watering Indian sweets to countless thousands from our shop on Stratford Road, Birmingham. The colours and variety of our sweets is endless and you and your family will enjoy the taste of India. All items are freshly prepared in our exquisite kitchen using the finest ingredients.
From Penda's to Burfi's to Spicy Ghatia to Papri Ghatia to Dhokra's we have it all. Our Sweet Centre Menu is extensive. We have been producing traditional Indian confectioneries in the UK since the 1990's, and we are still using the unique recipes perfected by our founder to create sweet treats from the highest quality premium ingredients. We match this tradition with a spirit of innovation that means there is always something new to try at Suraj Sweet Centre.
Come in to explore our unrivalled range of tasty treats and sweets today.
Contact Information
703 Stratford Road, Birmingham B11 4DN