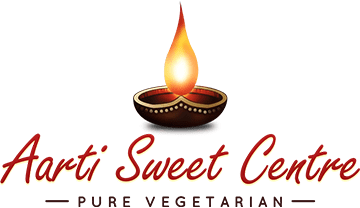 Aarti Sweet Centre
At Aarti Sweet Centre we offer a wide range of farsan, tempting sweets and other delicacies. We also use only the best quality ingredients in the preparation of our products, and each ingredient is sourced and imported from the finest in the world. Our flour, almonds, pistachios, cashew nuts, khajur, figs, raisins and saffron come to you directly from source. Even the ghee and sugar, essential ingredients in sweet making are of premium quality.
Aarti Sweet Centre can cater for your requirements, however small or big they maybe.
We cater for a wide range of occasions throughout the year and create unique good options for Festivals, Birthdays, Anniversaries, Baby Showers and more.
We make sure that we compliment you by serving the best food for your special occasions. At Aarti Sweet Centre, every element we cater for should be prefect in every way possible to ensure the best over all flavours as per your requirements.
ADDRESS:
8 Melton Road, Leicester, Leicestershire LE4 5EA
 0116 266 1066
321 St Saviours Road, Leicester, Leicestershire LE5 4HG
 0116 273 8088
OPENING HOURS:
Monday : Closed
Tuesday - Saturday : 9:00am to 7:00pm
Sunday : 8:30am to 7:00pm