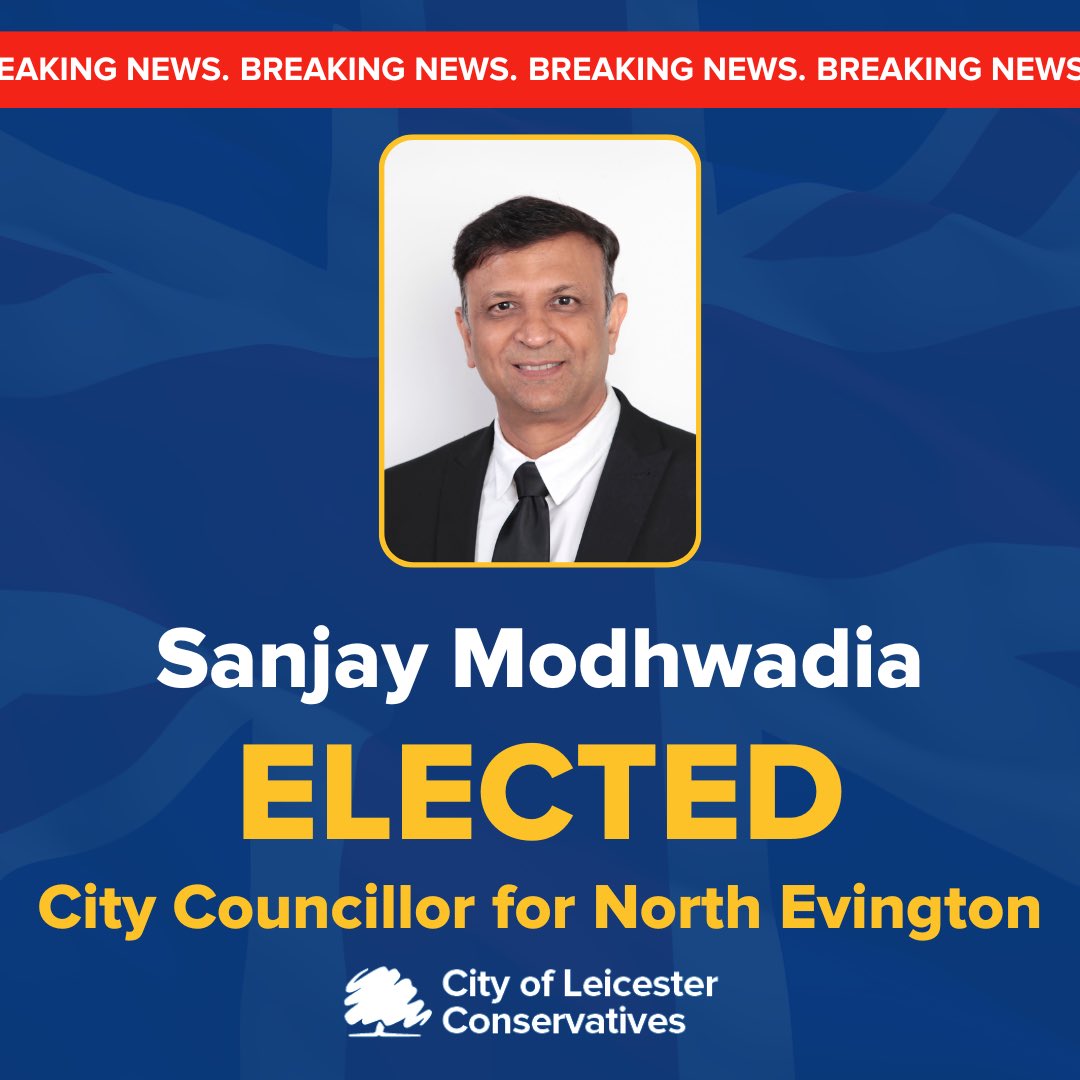 Sanjay Modhwadia wins councillor seat for Conservative Party.
A proud moment in Maher Community history as Sanjay Modhwadia is elected to represent North Evington ward in Leicester City.
Sanjay Modhwadia becomes the first Maher to win a a local election in the UK in what is a proud moment for the entire Maher community.
After resignation of Vandeviben Pandya (Labour) the North Evington ward council seat in Leicester held a by-election in which Mr. Modhwadia, represented the Conservative party and won 3441 votes.
It was a  fantastic turn out of supporters in North Evington to support Mr. Modhwadia, a local businessman who has recently run a campaign for support to reach our city's textile factories. He has also been fighting to push for a 'Made in Leicester' brand to improve our city's perception around the globe.
Mr. Modhwadia's had an outstanding team of supporter who campaigned professionally throughout this by-election. Congratulation to Sanjay and his team on this great result.