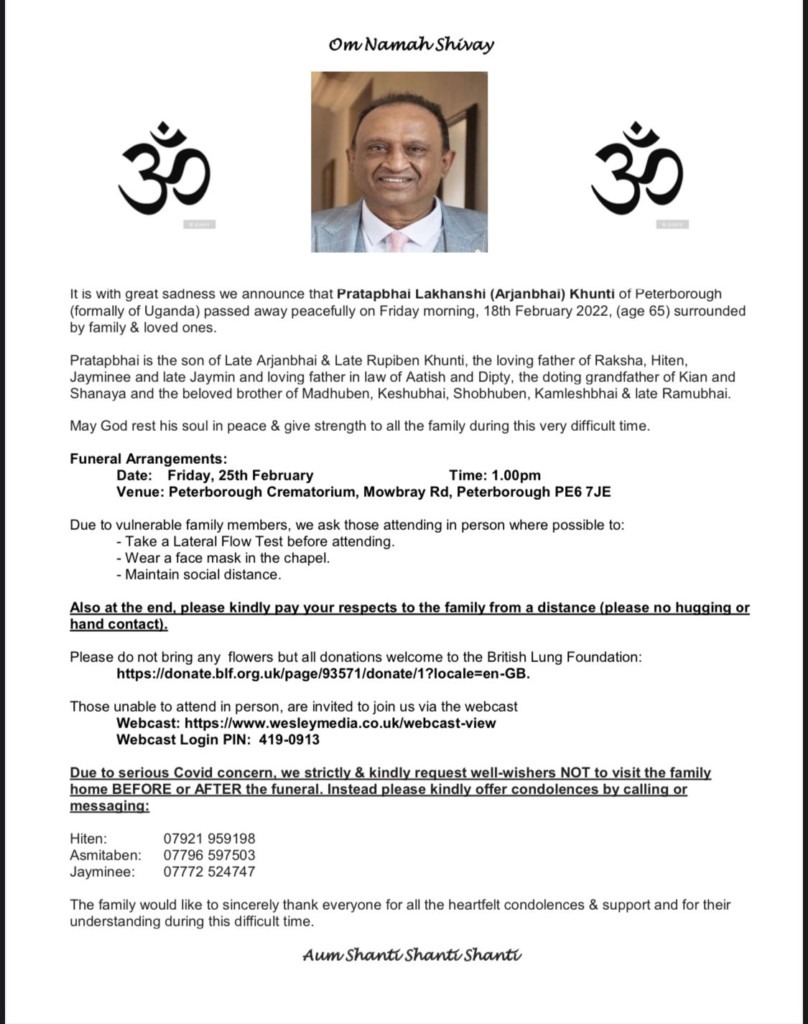 ---
Sita Ram 🙏🏾🙏🏽
Jai shree krishna🙏🏽🙏🏽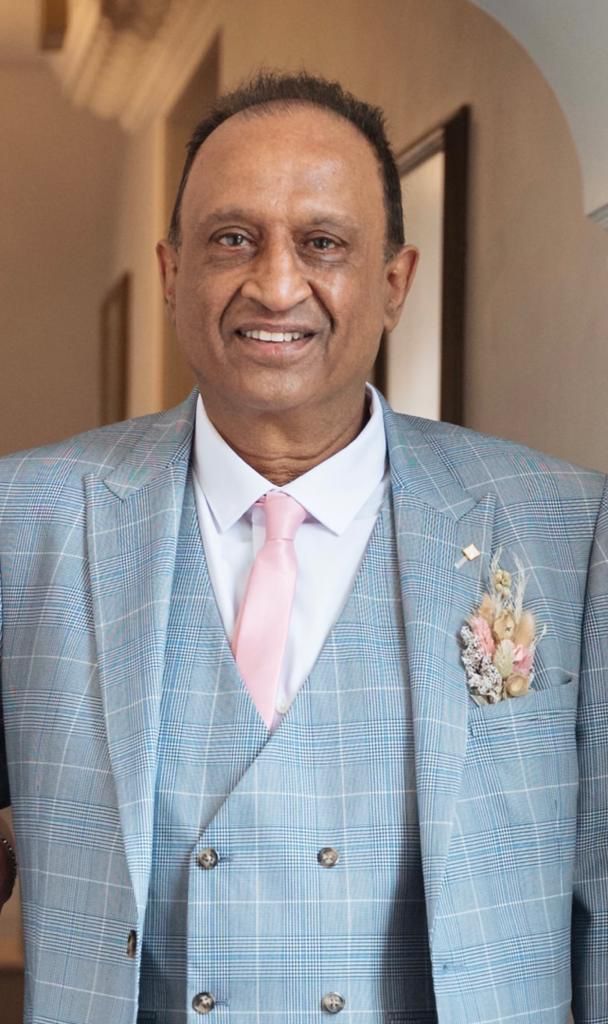 It is with great sadness we announce that Pratapbhai Lakhanshi (Arjanbhai) Khunti of Peterborough (formally of Uganda) passed away peacefully on Friday morning, 18th February 2022, (age 65) surrounded by family & loved ones.
Pratapbhai is the son of Late Arjanbhai & Late Rupiben Khunti.
He is the loving father of Raksha, Hiten, Jayminee and late Jaymin and loving father in law of Aatish and Dipty.
He is the doting grandfather of Kian and Shanaya.
Pratapbhai is beloved brother of Madhuben, Keshubhai, Shobhuben, Kamleshbhai & late Ramubhai.
The family have been an integral part of the Peterborough Bharat Hindu Samaj since the early 70s.
May God rest his soul in peace & give strength to all the family during this very difficult time.
In light of the covid situation, we kindly ask that you offer condolences by calling/messaging:
Hiten 07921959198
Asmitaben 07796597503
Jayminee 07772524747
Aum Shanti 🙏🏽🙏🏽