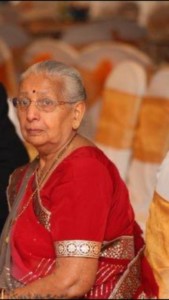 With great sadness we have to inform you all that Tamuben Vejabhai Odedra (age 82) from Wembley, London (Village Fatana), Wife of Late Vejabhai Sidibhai Odedra passed away on 14 September 2020 at 5.30pm
Due to coronavirus pandemic please avoid home visit. We kindly request all to pass over your condolences over the phone please.
Parbatbhai mobile number 0751699820.
Rameshbhai 07368369989.
Keshubhai 07958735167.
Home Tel: 020 89083956.
Our beloved Mother will be hugely missed by us and friends and family.
Om Shanti, Shanti, Shanti.
🙏🙏🙏