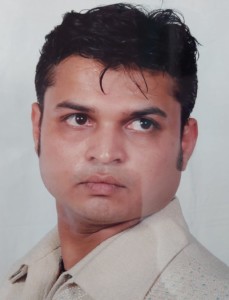 Jai Shree Krishna
It is with deepest sadness & heartache that we inform you that Rambhai Lilabhai Agath from Peterborough passed away on 25 February 2020. Aged 36. He was sadly taken from us too soon.
Ram was the devoted son of Mr Lilabhai Agath and Mrs Valiben Agath and loving brother to Raj Agath and Shanti Agath. Words cannot express how much he meant to so many people.
The funeral ceremony is on Tuesday 3rd March 2020 at 2:00pm to 3:00pm at home for Vidhi, Puja and Darshan;
17 Hereward Road, Peterborough, PE1 5AL
Tel: 07817706387  Tel: 07737935851
Followed by crematorium rights at 4:00pm at Peterborough Crematorium, Mowbray Road, Peterborough, PE6 7JE.
Agath family kindly requests everyone to come back to the residence for prashad afterwards.
May his soul rest in eternal peace.
Aum Namah Shivay
Om Shanti