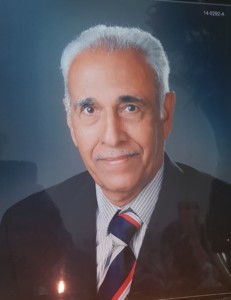 It is with deep regrets that we inform you that Mr Khimabhai Gigabhai Godhania has passed away peacefully at 6.15am on 25 August 2019 at Leicester Royal Infirmary.
Late Khimabhai age 76 (7 Dec 1942 – 25 Aug 2019) originally from Khambhodar, settled in Porbandar and then moved to Leicester, UK.
Home address:
27 Netherhall Road,
Leicester
LE5 1DP
Tel: 07459797866
Funeral details:
Date: 30 August 2019
Home for Vidhi, Puja and Darshan from 12 noon til 1pm
Followed by crematorium rights at 1:30pm at
Gilroes Cemetery and Crematorium Groby Road, Leicester, LE3 9QG
The Godhania family kindly request that you all join them for prasad after the cremation at our residence.
🕉 Aum Namah Shivay 🕉
Aum Shanti