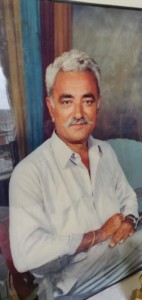 ॐ NAMAH SHIVAY ॐ
Our beloved Father Keshubhai Laxmanbhai Godhania from Khambhodar living in Leicester sadly passed away peacefully with natural death at his residence on Monday 6th July 2020. Husband of Valiben Keshu Godhania and father of Manoj Pratap and Hamir.
Due to Corona and my mum's health conditions we kindly request all to pass your condolences over the phone please.
May his soul rest in peace. He will always be missed forever.
Valiben – 01162124434
Pratap – 07894993646
Hamir – 07999339933
🌸🙏🏻SITARAM🙏🏻🌸