Aum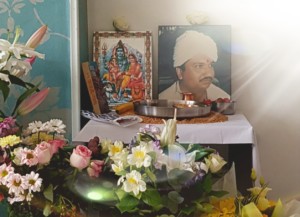 It's extremely sad to inform you that Mr. Balu Jiva Odedra suddenly passed away on Tuesday 26 February 2019 due to cardiac arrest at Leicester Royal Infirmary. He was the youngest sibling, in his early 50s.
Home address:
72 Staveley Road
Leicester
LE5 5BT
Funeral details:
Thursday 7th March 2019
9am Ceremony at home
10:30am at Gilrose Crematorium,
Groby Road
Leicester
Please come to home for prashadi.
Aum Shanti