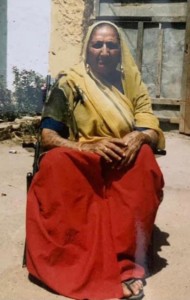 🙏🏽 AUM NAMAH SHIVAY 🙏🏽
It is with great sadness to inform you of the passing of Mrs Bhinibai Arshi Kuchhadia from Peterborough/Fatana (Age 93 years). She passed away peacefully in hospital on Monday 02/08/2021.
She is the loving mother of late Parbat Kuchhadia and Arjun and Bhima Kuchhadia and Manju Masri Odedra and grandmother/great grandmother to 4 generations.
The family kindly request people wishing to pay their condolences to do so by telephone or in person at your own discretion.
Address: 23 Eastern Avenue, Dogsthorpe, Peterborough, PE1 4PH.
Arjunbhai Kuchhadia: 07448378762
Deviben Kuchhadia: 07417463994
Bhimabhai Kuchhadia: 07938713697
Niluben Kuchhadia: 01733719277
May her soul rest in eternal peace and God give the family the strength to deal this sad loss.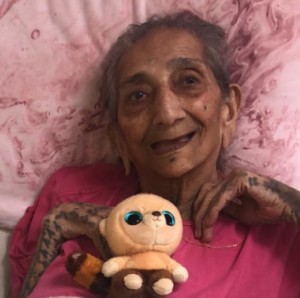 The funeral ceremony for Bhinibai Arshibhai Kuchhadia (who sadly passed away on Monday 2/8/2021 – aged 93 years) will be held on Sunday, 8th August 2021 as follows:
From 9.30am to 10.45am at home for vidhi, puja and darshan:
23 Eastern Avenue, Peterborough, PE1 4PH.
Followed by crematorium service at 11 am:
Peterborough Crematorium,
Mowbray Road, Peterborough, PE6 7JE.
Due to current Covid situation please attend the funeral at your discretion.
The crematorium will be streaming the service live so login to the website below to view the ceremony:
https://www.wesleymedia.co.uk/webcast-view
Login Id:105579
Password: tjgudhnp
The family kindly request everyone to come back to the residence for prashad afterwards.
May her soul rest in eternal peace. She will be greatly missed.
The family would also like to sincerely thank everyone for all the heartfelt condolences & support.
The Kuchhadia Family 🙏🏽
Tel: 01733 719277
Aum Shanti 🙏🏽🙏🏽