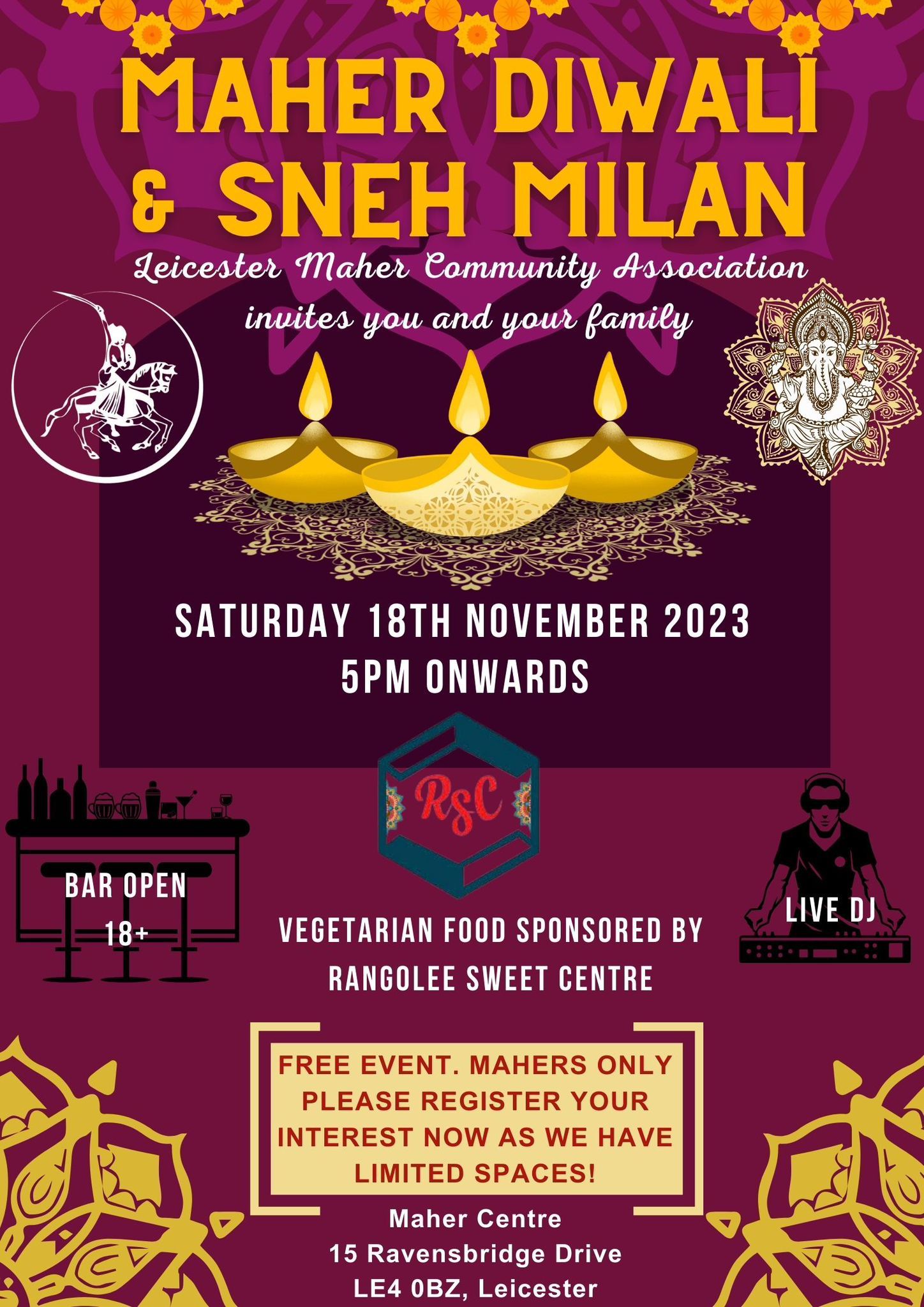 Ram Ram & Sita Ram all.
LMCA invites you and your family to our Diwali & Sneh Milan on Saturday 18th November from 5pm onwards.
Please register your place here: – https://forms.gle/n4ebcTwCTN2RGs3Q7
We encourage people to fill in this form so that it gives us an indication of the seating arrangement and food provision required.
This will help us manage numbers and make sure there is minimal food waste.LMCA Diwali and Sneh Milan 2023