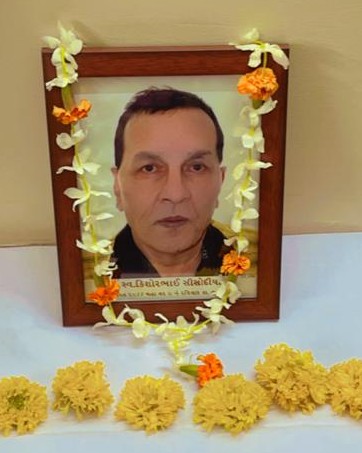 Sita Ram- Jai Shree Krishna.
It's with great sadness, we announce of our beloved brother, Kishorbhai Menandbhai Sisodia (Sweden) passed away peacefully in his sleep on 12th of March 2021. He was loved by all and will be missed.
In light of the current Covid restrictions we kindly ask all to offer your condolences by calling, Vajshi Menandbhai Sisodia 07804184157.
🙏🏻 Om Shanti 🙏🏻