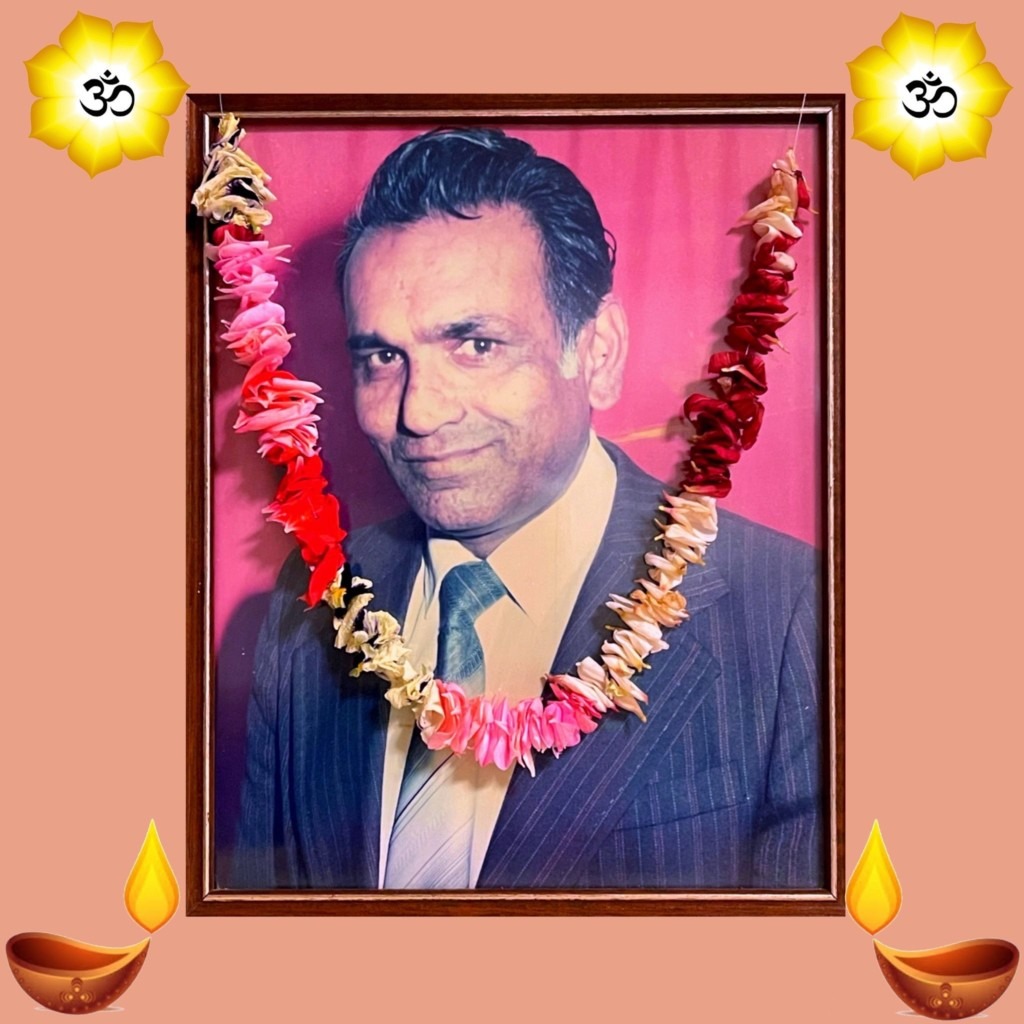 It is with profound sadness that the Modhvadia family regretfully announce the passing of Harbham Parbhat Modhvadia of Birmingham, formally Sisli India on Monday 8th November 2021 at the age of 87.
Humble Request
With the current situation of COVID 19, for the sake of safety of our family and community members we kindly request consolers and sympathy bearers refrain from home visits.
There is no Beswanu. Family request no Home Visits. We thank you for your understanding. Contact number: Ashok / Savita: 07823 649967
Funeral Arrangements
Harbham Parbat Modhvadia Of Birmingham, formerly of Sisli India. He was Husband to Makibai Modhvadia.
Loving father of:
Mahendra Modhvadia married to Santok Modhvadia
Ashok Modhvadia (Late) married to Nirmala Modhvadia
Vimla Odedra married to Vijay Odedra
Savita Parmar married to Ashok Parmar
Lovingly missed by all grandchildren and great grandchildren
Darshan will be held on Thursday 18th November 2021, 0815hrs at
Shree Birmingham Pragati Mandal
Sampson Road
Sparkbrook
Birmingham
B11 1JL
Cortège will then proceed to
Robin Hood Crematorium
Streetsbrook Road
Shirley
Solihull
B90 3Nl
Service to commence at the crematorium at 0930hrs
The service will be broadcasted live on the following link.
https://watch.obitus.com/KhwerV
Username: sovu2205
Password: 583515
Please join the session 15 minutes before the start to allow for technical difficulties. The broadcast will be active for approximately 5 minutes before the start of the Service and is subject to other Funerals running early/late at the crematorium.
Prasad will be served at Birmingham Pragati Mandal straight after the service at the crematorium.
The family requests donations be made to a charity of your choice in lieu of flowers, alternatively a collection box will be placed at the Shree Birmingham Pragati Mandal during the vidhi , collection will be sent to the Guasara (cow sanctuary) built by Harbham and Makibai Modhvadia recently in Sisli, India.
Jai Shree Krishna 🙏🏽🙏🏽