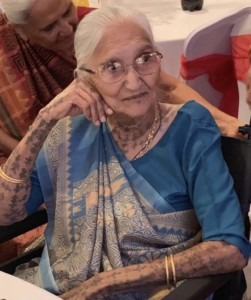 Sita Ram 🙏🏽🙏🏽      Jai Shree Krishna 🙏🏽🙏🏽
It is with great sadness we inform you that Mrs Dheliben Ranmalbhai Parbat Odedra (94 years old) of Fatana village, India (Deeping St James, Peterborough UK) sadly passed away peacefully on 21 January 2021.
She was the loving wife of late Ranmalbhai Parbat Odedra and a devoted mother, grandmother and great-grandmother.
Dheliben will be greatly missed by all. May she be at peace and we pray that God gives strength to all the family during this very difficult time.
Funeral Details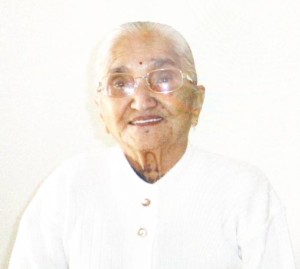 The funeral of Dheliben Ranmalbhai Parbat Odedra has been arranged for Friday 5th February 2021 at 4.30pm, at Peterborough Crematorium.
In light of the current situation of the Covid19 pandemic the Funeral Service and Antim Sanskar will be for immediate family only.
You can view and pay your respects via the below webcast link:
http://www.wesleymedia.co.uk/webcast-view
Login/Order:74739
Password: edetdxpk
We kindly ask that everyone respects the current strict Government guidelines and offer your condolences by calling:
Makiben Viram Godhania:  07707644113
Samatbhai Parbat Odedra: 07809399111
Liluben Dinesh Keshwala: 07806772062
Malanbhai Ranmal Parbat Odedra: 01778 341905
Aum Shanti 🕉️🙏🏽