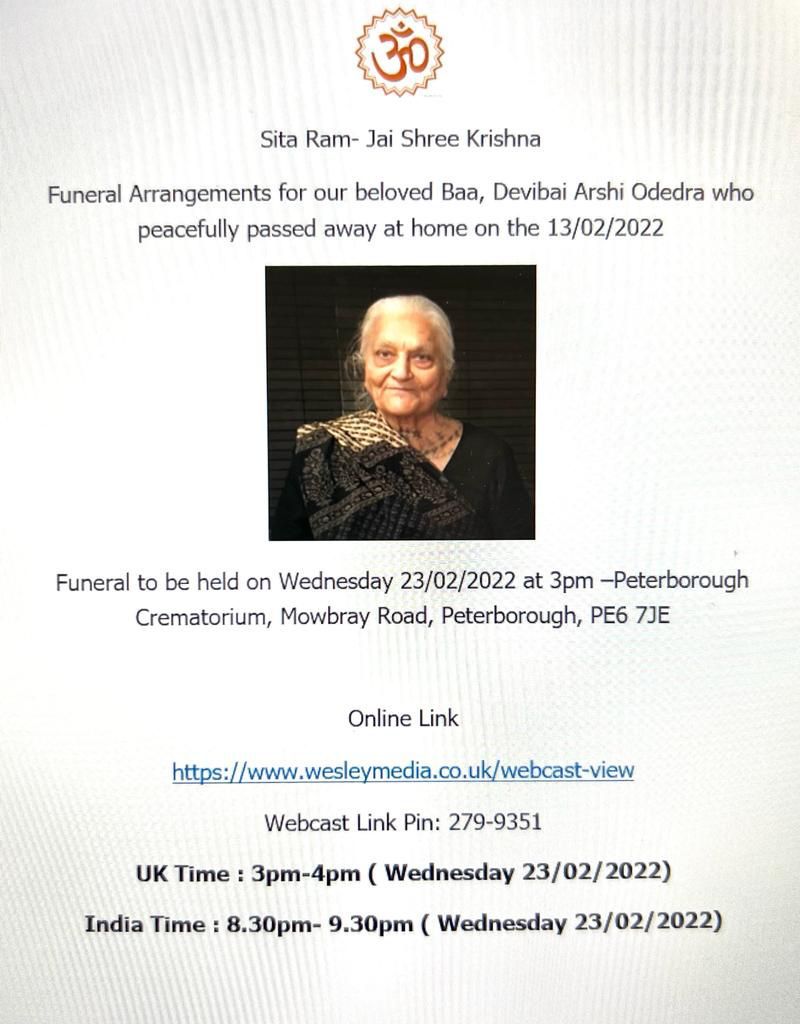 Online link: https://www.wesleymedia.co.uk/webcast-view
Webcast link pin: 279-9351
---
Sita Ram 🙏🏾🙏🏽
Jai shree Krishna🙏🏽🙏🏽
It is with great sadness we announce the loss of our beloved Baa, Devibai Arshi Odedra from Peterborough (previously from Fatana, India) – wife of Arshi Nagajan Odedra.
Baa passed away at the age of 92 peacefully at home on 13/02/2022 with her family around her.
May God rest her soul in peace & give strength to all the family during this very difficult time.
In light of the covid situation, we kindly ask that you offer condolences by calling/messaging on :
Natha Odedra – 07969 660897
Mina Odedra – 07467 130069
Home 01733 328148
Aum shanti 🙏🏾🙏🏽
Deviben is also mother of Heeraben Parbatbhai Sisodia (Peterborough), Tamuben Karshanbhai Modhwadia (Peterborough), Keshubhai Arshibhai Odedra (India) & Bhanuben (India).
Our condolences to the whole family 🙏🏽🙏🏽