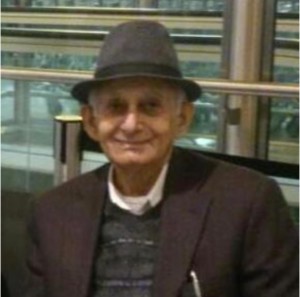 In Loving Memory of
Bhima Lakhman Karavadra
Funeral Date:
Saturday 31st July 2021
Funeral details for our beloved father are below. The family entirely understands that because of the Covid Pandemic it is not safe for large gatherings and indeed not advisable for many vulnerable people to attend. But we leave the choice with you.
The Hearse will arrive at 10.15am at home residence:
20 Allan Avenue, Stanground, Peterborough.
PE2 8TP
Tel: 01733 344033
Mob: 07988086116
Departure to Crematorium is at 10.50am prompt.
Cremation Service will start at 11.30am
Peterborough Crematorium
Mowbray Road,
North Bretton,
Peterborough.
PE6 7JE
The Crematorium recommends that all people attending a service wear a facemask where possible.
After the Service everyone is kindly requested to come back to our residence for Prasad.
There is also Visual Tribute & Live Webcast for those who can't attend.
Please click on the Link below:
www.wesleymedia.co.uk/webcast-view
LOGIN/ORDER ID: 104579
PASSWORD: yqhnupcp
If you experience issues with your log in details please
call: 01536-314890
🕉️ Om Shanti 🕉️🙏