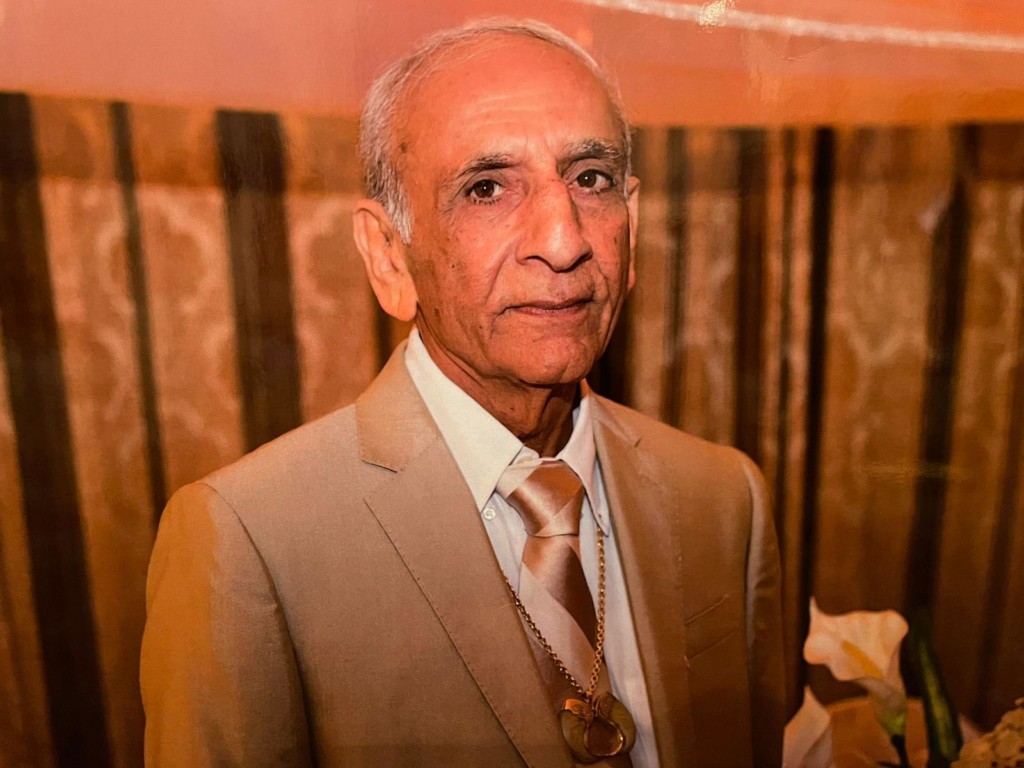 Sita Ram 🙏🏽🙏🏽🕉
It is with unbelievable sadness & heartbreak that we have to inform you that Arshibhai Malde Modhwadia (81 years old) passed away peacefully on Monday, 28 February 2022 in Visalia, California, USA. He was born in Fatana (India) & previously lived in Lugazi (Uganda) and Huntingdon (UK) before moving to US. He has extensive family in US, India & UK.
Arshibhai was the loving & devoted husband to late Induben Modhwadia, a loving father to Amaan Angie & Ketan, a wonderful father-in-law to David, a doting grandfather to Destinee, Aaditi & Kathryn & loving brother to Rambhiben & Hiriben.
Sincere thanks to Jivabhai & Simranben Parmar for their amazing support,
without whom this time would have been even more difficult.
He will be greatly missed by the entire family & all who knew him.
May God rest his soul in eternal peace & give strength to the family & friends during this very sad & difficult time.
Funeral details to follow.
Due to Covid concerns, we kindly ask that everyone offer condolences only by phone or WhatsApp messages to:
Amaan:
07788577147 (UK time)
Bhanabhai Bokhiria:
07459118973 (India time – whatsapp calls only)
Rambhiben Odedra
07490710357 (UK time)
Valliben Odedra:
(910) 835-8300 (USA time – call after 5pm UK time)
Shantuben Sisodia:
(408) 806 – 7748 (USA time – call after 5pm UK time)
Aum Shanti 🙏🏽🙏🏽