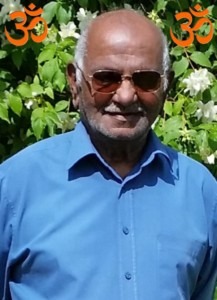 Jai Shree Krishna
It is with a heavy heart and great sadness we announce the loss of our beloved Arshibhai Awda Odedra from Birmingham. Husband of late Jiwiben Arshi Odedra, father of Rambhiben, Bhikhubhai, Pushpaben, Hiriben & Khimabhai.
He passed away peacefully on 17.05.2022 at the age of 87.
May his soul rest in peace. Aum Shanti.
Due to covid we ask that you offer your condolences by telephone/ message as below:
Bhikhubhai 07947790116
Khimabhai 07903617517
Funeral details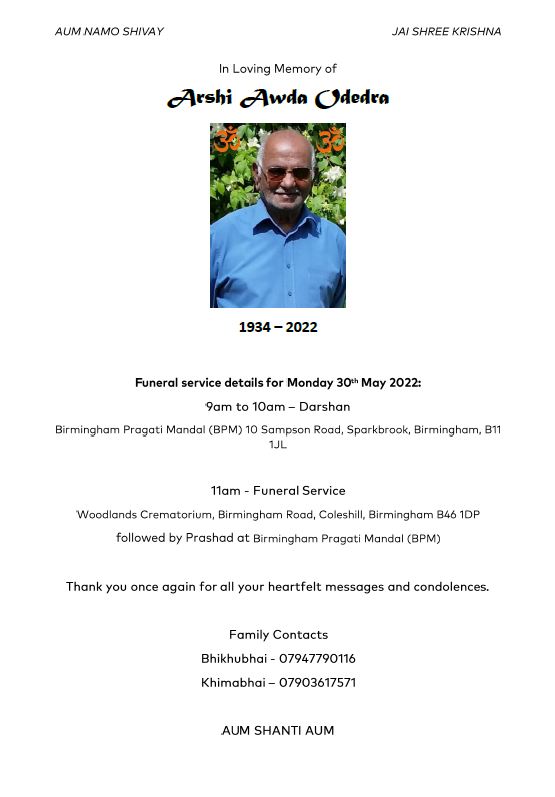 Jai Shree Krishna