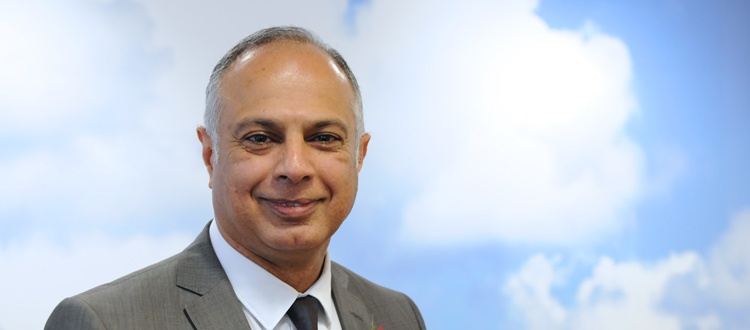 Kamlesh Khunti is Professor of Primary Care Diabetes and Vascular Medicine at the University of Leicester, UK. He is Co-Director of the Leicester Diabetes Centre and leads a research group that is currently working on the early identification of, and interventions with, people who have diabetes or are at increased risk of developing diabetes.
His work has influenced national and international guidelines on the screening and management of people with diabetes. Professor Khunti is also Director of the UK National Institute for Health Research (NIHR) Collaboration for Leadership in Applied Health Research and Care East Midlands and Director of The Real World Evidence Unit and the Centre for Black Minority Ethnic Health. He is a NIHR Senior Investigator and Principal Investigator on several major national and international studies.
Professor Khunti is a Fellow of the Academy of Medical Sciences and is currently an advisor to the Department of Health, a Clinical Advisor for the National Institute for Health and Care Excellence (NICE) and Secretary of the Primary Care Study Group of the European Association for the Study of Diabetes. He is Past Chair of the Department of Health–RCGP Committee on Classification of Diabetes and is Past Chair of the NICE Guidelines on Prevention of Diabetes.
In addition, he is Co-Director of the Diabetes MSc at Leicester University. He has won numerous awards nationally and internationally.
Professor Kamlesh Khunti, FRCGP, FRCP, MD, PhD, FMedSci
Head of Department and Professor of Primary Care Diabetes andVascular Medicine
Diabetes Research Centre
University of Leicester
Leicester General Hospital
Gwendolen Road
Leicester, LE5 4PW
Tel: +44 (0)116 258 4005
Email: kk22@le.ac.uk

Visiti – Leicester University Profile Page