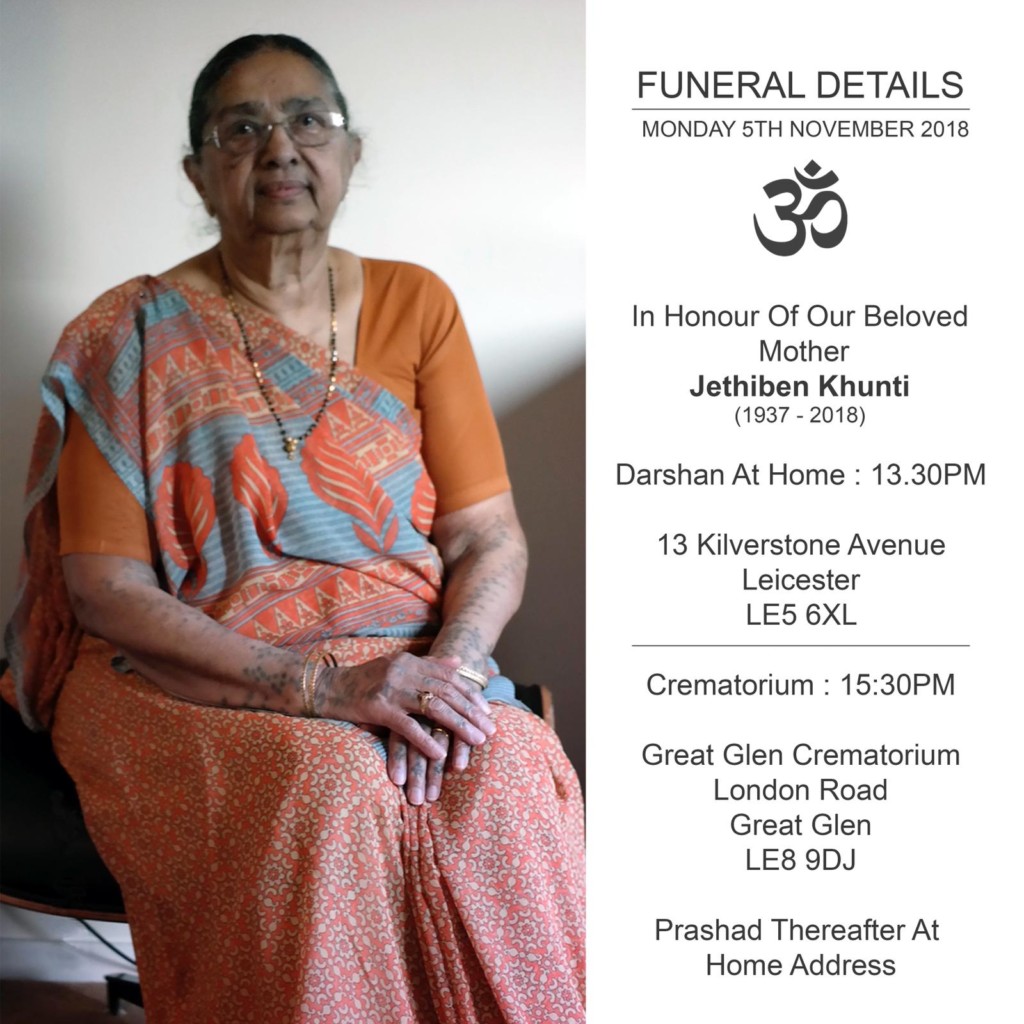 It is with deep sadness to inform you that Jethiben Khunti (1937 – 2018) from Leicester has passed away.
Funeral Details
Date: Monday 5th November 2018
Time: 13:30 (1:30pm) for Darshan at home  – 13 Kilverstone Avenue, Leicester, LE5 6XL
Crematorium: 15:30 (3:30pm) at Great Glen Crematorium, London Road, Great Glen, LE8 9DJ
Kindly come to the house for prashad afterwards.
Please pass on the message to family and friends and the community.
Om Shanti