Senior Maher Raas Group from Leicester, UK have been invited to represent Maher Community for the 3rd time in New Jersey, USA.
Leicester Maher Raas Group will be performing at the World Gujarati Conference 2012 called "Chaalo Gujarat" organised by AIANA. AIANA…a five lettered abbreviation that resonates and represents an entire community bound by immortal culture, ethics, brotherhood and warmth. AIANA (Association of Indian Americans of North America) was formed to renew the spirit of being a Gujarati and being an Indian. This very spirit, in turn, has helped the community to enliven and strengthen its work and its sense of being.
AIANA represents the basic philosophy of the majority of Indian-Americans in the United States. It is an organization, which provides a platform, through culture, art as well as business and commerce, to Gujaratis worldwide to express in many different ways. For more information of the show visit their website 
www.worldgujaraticonference.com
Leicester Maher Raas Group will be performing on 31st August, 1st & 2nd September 2012.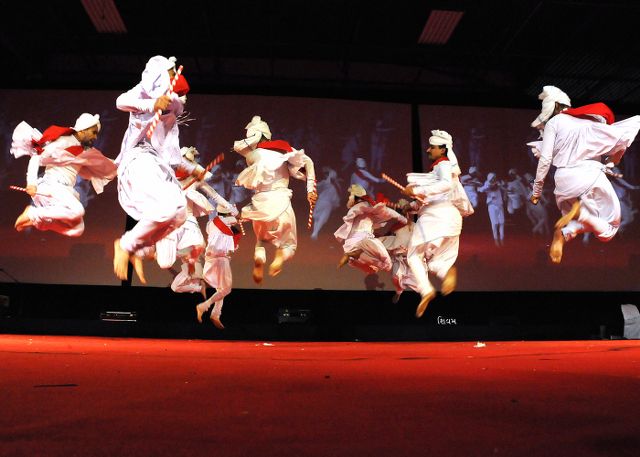 The show will attract over 45,000 people over 3 days. Along with many bollywood, politicians, the event will also have Moraribapu & Bhikhudan Gadhvi.
Senior Maher Raas Group performed in 2006 & 2008. As in 2006 & 2008 Maher Raas Group Performances will be highlight of the show this year too.
Group members attending this great show are:
Dilip Keshvala
Pratap Modhwadia
Hitesh Godhaniya
Ram Modhwadia
Nilesh Goraniya
Bharat Sindhal
Jaisel Odedra
Rohan Sida
Mahesh Ranavaya
Devdut Modhwadia
Lakhu Godhania
Mandanbhai Odedra