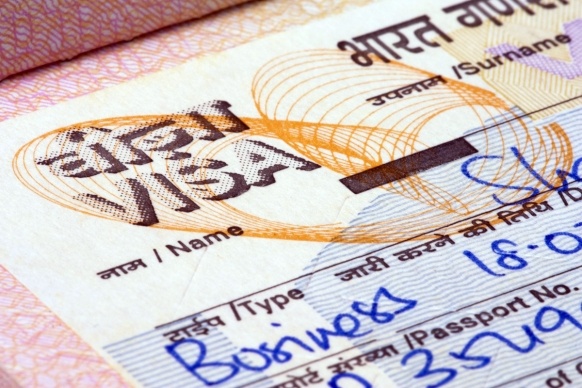 An Indian visa centre is to be opened – following a 20-year campaign by residents and politicians. 
The Indian High Commission has visa application offices in London and Birmingham.
​
Keith Vaz and Dr Virander Paul, the Indian deputy high commissioner 
It has now agreed to have six more and is hoping to sign a deal to base one at the Peepul Centre, in Belgrave. 
That would reduce the time and expense people in Leicester face when obtaining travel documents.
The move was announced at a lunch yesterday at the Peepul Centre, hosted by Leicester East MP Keith Vaz, who has led the campaign for a visa centre in the city.
Dr Virander Paul, the Indian deputy high commissioner, was guest of honour at the event. 
He and Mr Vaz released 20 balloons in the colours of the Union and Indian flags – one to mark each year of the campaign.
Numerous letters and petitions have been presented by Mr Vaz on the issue over the past 20 years.
He said: "This is a dream come true. I cannot believe that after so many people campaigning over the past few decades it has finally happened. 
It will allow residents to save even more time and money. 
It shows a fresh commitment of the High Commission to help people of Indian origin in Leicester."
"This is a red letter day. This is the day we can say we no longer have to go to London or Birmingham in order to get our visas to go to India. 
Mr Vaz said the centre in Leicester would ease pressure on the others.
The Birmingham office processes 77,000 visa application a year and in January was dealing with 515 people a day.
The MP thanked the Indian government, which he said had signed off on the decision at the highest levels.
Dr Paul said: "We have eight centres in six cities and we are going to have six more in different cities.
"I am happy to say Leicester will be one of those. 
It will ease the problems of the Indian-origin community in Leicester having to travel. 
We realistically expect that in three to four months all the new centres should be up and running."
Evington city councillor Deepak Bajaj said the visa centre would be good for the city economy.
He said: "It will be another reason for people from outside the city to come to Leicester. 
It will draw in customers for our businesses and people to visit the city. 
The nearest current office, in Birmingham, is quite small and the queues are often large."
Article credit : Leicester Mercury
Read more: http://www.thisisleicestershire.co.uk/Indian-visa-centre-open-Leicester/story-19135173-detail/story.html#ixzz2VG34CTOX